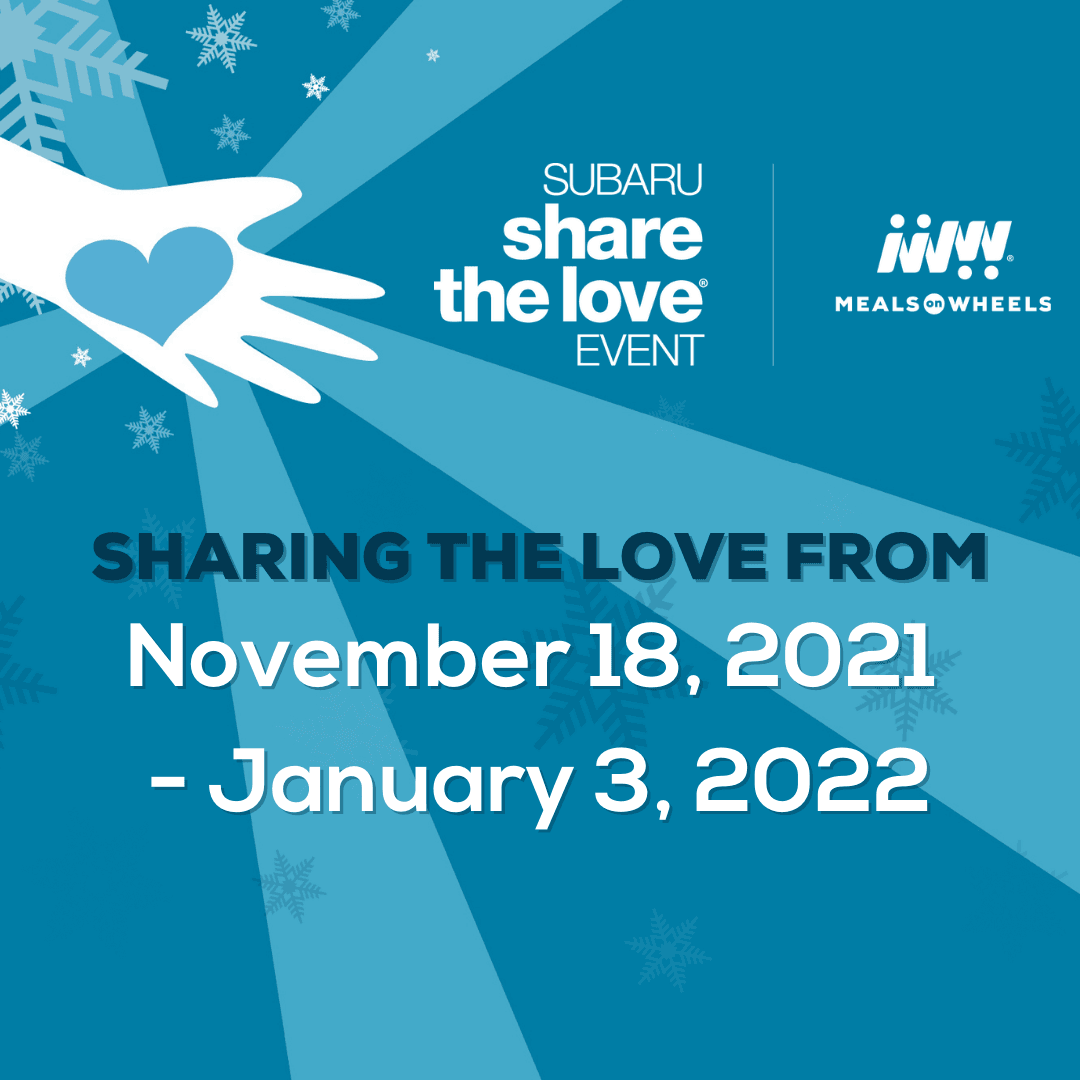 Subaru has generously sponsored Meals on Wheels once again for its national Share the Love Event. Meals on Wheels has partnered with Subaru since 2008, and Share the Love has helped deliver more than 2.5 million meals to America's seniors.
While Victoria doesn't have our own Subaru dealership, Subaru's generosity extends to us as a member organization of Meals on Wheels America. Corporate sponsorship is a significant help to our mission, and this time of year especially, we're able to make every dollar count toward fuller bellies and seasonal smiles for the seniors in our community.
Those buying or leasing a Subaru between November 18th and January 3rd can designate a portion of their purchase toward Meals on Wheels. Proceeds will be divided between local organizations, benefiting MOWV and our friends in other cities across the US.