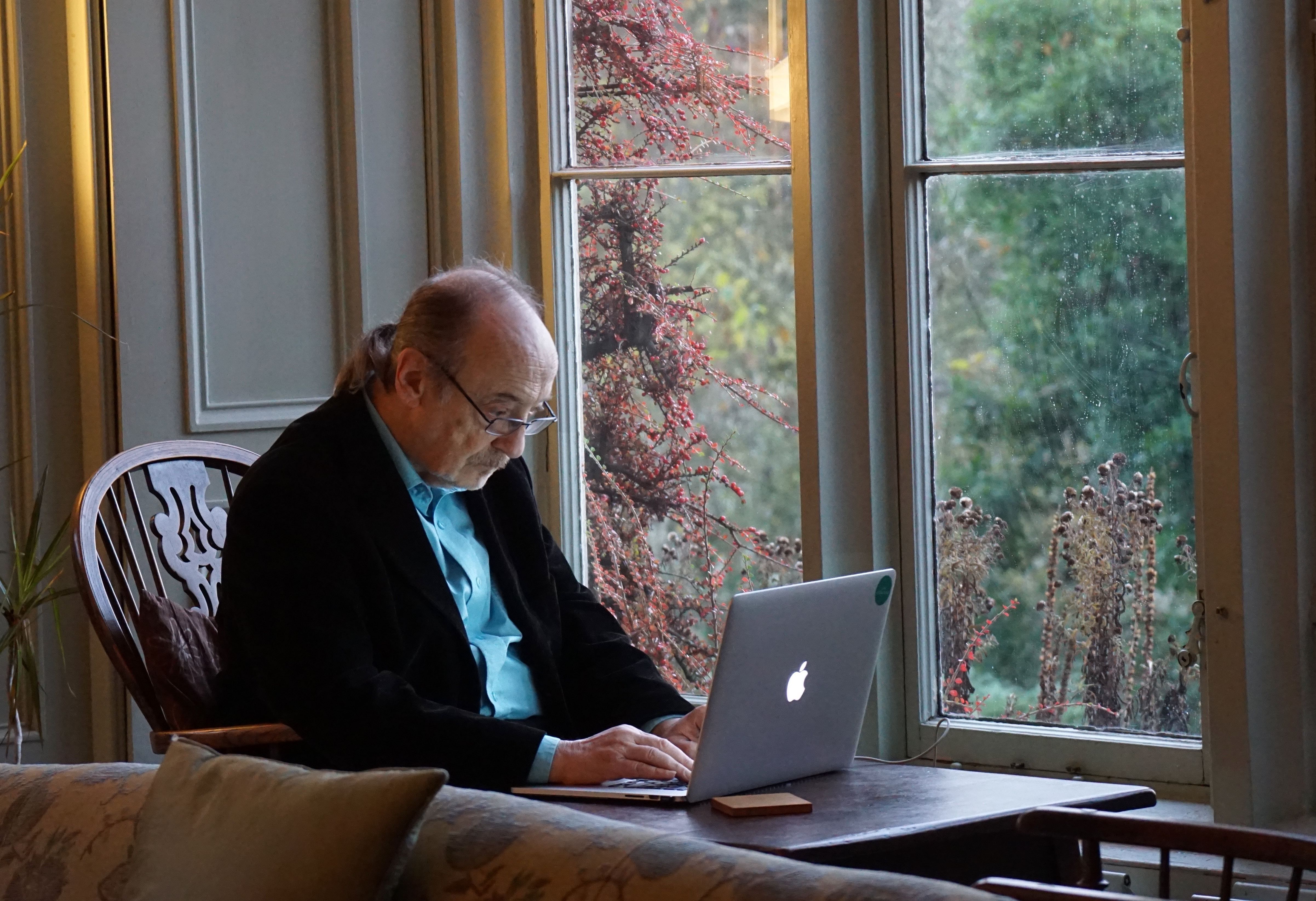 Social media is a great opportunity to keep up with distant family and friends and the latest news. But they come with some weird vocabulary—what is a hashtag, anyway? Here are a few websites you can use to start your online life.
Online Vocab
Feed: Your main page when you log in, featuring the most recent updates from other users you follow or friend.
Like: Usually indicated by a heart icon or thumbs-up, a "like" says you enjoy that post or agree with it.
Hashtag: Signified by the pound symbol, #, a hashtag links to other posts containing that same hashtag.
Follow: Following (friending on Facebook) subscribes you to someone's posts.
Facebook
Facebook is the easiest way to find old friends and see updates from family. Diary-style text posts, pictures, videos, links, and more are shared on Facebook. "Friend" people you want to follow.
Facebook also has groups where you can connect with like-minded people. Groups are moderated by other users, and topics can range from Crossroads events, to crafting, to cat photos, and beyond. Group members are from all over, allowing you to make friends with people near and far, similar to pen pals. Posts to groups you're a member of will show up on your home feed so you can browse them alongside posts from your friends.
Twitter
Things happen fast on Twitter, with people posting many "tweets" that are brief (less than 240 characters) and current, like a brand's announcement of new products or even local emergencies. You can "follow" friends and public figures on Twitter to see their real-time updates throughout the day.
Most tweets are visible to everyone, and anyone might be commenting on tweets from anywhere in the world. Many people like celebs and politicians use Twitter to share thoughts and updates on the fly, and it's an opportunity for you to stay connected on a daily, sometimes even hourly, basis.
Instagram
Instagram, or "Insta," is all about the image. Posts must contain a picture or video. Topics cover people's hobbies, animals, food, lifestyle, and more; if it's visually interesting, it's probably on Instagram.
You can follow people on Instagram and both like and comment on posts. Users include hashtags in posts, and by clicking a hashtag, you can follow it to see posts from all kinds of people about that topic.
YouTube
The home of video on the internet is YouTube. For the average user, YouTube is often less about sharing and more about viewing. Videos are free to watch; some shows post entire episodes on YouTube, or you can see extras and interviews from your favorite movies. There are videos from everyday people "vlogging" about their lives and ideas and from experts demonstrating and teaching their skills, like quilting tutorials or blacksmithing demos.
Staying Safe Online
There is a lot we don't know about strangers we interact with online. They may be exactly who they say they are. They may be a troll (someone who intentionally antagonizes others online) or a scammer. Without face-to-face interaction, it's safest to be careful and disengage from questionable people.
You can click beside most posts to "hide," "block," or even "report" bad behavior. Hiding or muting will make sure you don't see that specific post again. Blocking a person means you won't see anything from them, and they won't see you. Reporting tells the moderators at the company something is wrong; users who are reported may be banned or restricted from using a particular website.
Avoid clicking unfamiliar ads. Do not enter your financial or private information into websites you don't know well.
Scammers often prey on fear of consequences and may pose as authorities, loved ones, or nonspecific "computer repair" shops. Generally, no one will contact you over social media for official purposes. When in doubt, ask the business's name or government entity's department and call via an officially listed phone number (eg. on a .gov web address) to verify.